Beautiful deck
Absolutely gorgeous. One of my favorite decks in my collection. They're also pretty sturdy compared to other cards I've seen
Fortuna Tarot Deck Opal Omen 💗
Es realmente una hermosura de baraja, un lujo, de verdad. Tengo también el Amatista, y ambos son mágicos. Hasta me siento tentada de comprar el verde! Me encantaron, son simplemente joyas! 💜💜💜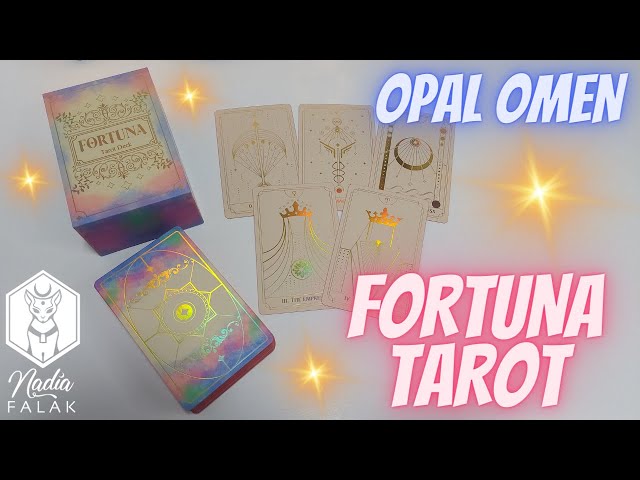 The most precious Tarot deck
I got this deck through the Kickstarter campaign and I immediately knew it would be the most precious & complex deck in my collection. Every card shows a unique design and astrological correspondences, giving you more layers of meaning. Plus the guidebook is fantastic, it's very helpful and it has all you need to decipher the cards.
Such a beautiful design! I am in love
I ordered my two decks as a friend of mine recommended them to me. And it's totally worth it. Great haptic and such a beautiful design with those holographic prints.
Amazing!!!
This card deck has amazing symbolism for the tarot card meanings! I'm so happy I purchased this deck 💖